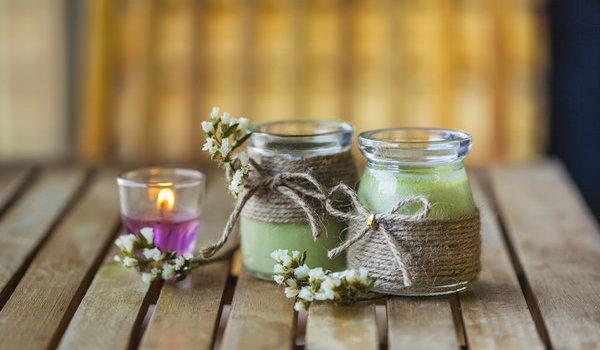 Lighthaus : 5 Reasons Why You Should Choose Jar Candles over Any Other Type of Candles
Candles are now becoming a trending home décor accessory whether for enhancing the décor appeal or to make the living spaces warmer. People have literally fallen in love with scented candles and are using them for making their regular lives more comforting. They turn out to be one of the best additions to any home, office, party or event. Despite the fact that aroma candles are beneficial for us, some people still resist buying them with one of the reasons being that they find candles very messy. Jar Candles have become one among the most chosen candle types because they come with the benefits of all candles without the risk factor of dripping wax. If you also want to take some scented candles to your home then here are 5 reasons why jar candles should be your pick:
They're Safe to Use
One of the major advantages of jars is the safety feature. As the name says, a jar candle is a wax and wick inside a container topped by a lid. They're easy to carry and reposition when they're burning, you don't need a specific type of candle holder to place them and most jar candles look absolutely stunning even when they're not radiating candlelight and serve as a décor accessory.
Jar Candles Come with a Longer Burn time
On average jar candles burn longer than any other regular sized candles because there is no chance of wax spillage or dripping. You can burn a jar candle for as many hours as you want, on the other hand, a taper or pillar can be burned up to 4 hours at once.
Jars Retain Strong Scent Throw
When you burn candle jars, they usually create a larger pool of liquid wax, a larger wax pool is warmer and creates a strong scent throw in the room. There are different types of waxes that are used in jars, which are infused with a higher fragrance load. Jar candles burn evenly, they do not lose their shape unlike other candles and holds up to 3 times more scent.
Mess Free
You don't have to worry about the wax spills and dripping when you're dealing with jars, as they come self-contained that means you don't have to clean up any mess as they melt. The melted wax makes its way back to the jar and melts inside the parameters. This makes them feasible for placing them on the tablecloth or any other decorative space that is prone to dripping wax.
Reusable Containers
The best thing about jar candles is that they come with reusable containers. Just clean the leftover wax from jars, wash them with lukewarm water and they're ready to be reused. You can use them for storing small accessories, eatables or if you are a DIY enthusiast you can decorate the jars and use them as tealight holders.
Looking for some scented jar candles loaded with strong aromas? Visit Lighthaus Candle at www.lighthauscandle.com for buying jar candles online. We have a wide collection of candles infused with an extensive range of aromas, discover your signature fragrance.