Who We Are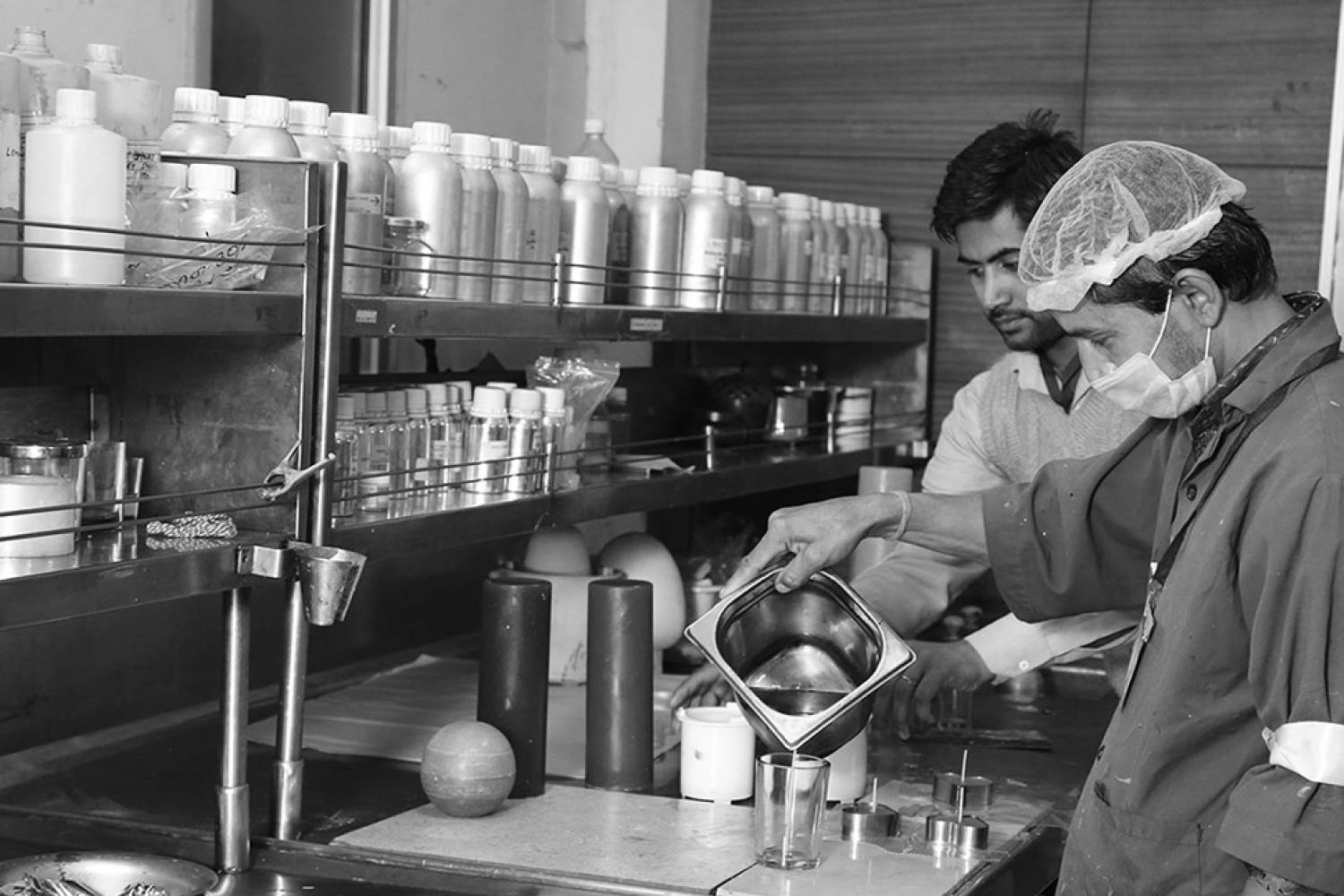 Lighthouse Candle is a subsidiary brand of GIN Candles, India's first and the oldest candle company. Established in 1992, GIN manufactures and exports more than 15 million premium candles to more than 37 countries across the globe every year, crafting the finest products for major retail stores and high-end boutique stores such as DKNY, Laura Ashley, Sia, Tommy Bahamas, Anthropologie, Pottery Barn, Bed Bath & Beyond and Kohl's.
Realising a booming candle demand in our own country, drove us to conduct multiple consumer and market researches only to be hit in the face with the harsh reality of our marketplace being flooded with cheap, toxic candles with a low quality scent, accompanied by an ever increasing disappointment among the candle lovers. Browsing through thousands of existing negative product reviews on inferior quality candles across multiple online platforms in India, provoked us further to come up with a solution to rebuild the customer's gone faith in candle industry.
An experience of 25 years and the privilege of creating candles for influential designers across major fashion capitals of the world has empowered us to create premium quality hand-poured candles crafted with meticulously chosen wax blends, infused with the finest fragrance oils from renowned French and American perfumers and topped with environment friendly all cotton wicks from Germany, for the perfect candle burning experience to provide the quality and value that every Indian customer deserves.
Having improved and progressively perfected the art of candle making over two decades, it is our desire to introduce every Indian candle enthusiast to our range of truly dripless candles, thus ending their nightmares of melting wax ruining their expensive pieces of furniture, a reason why they were gradually starting to replace their favourite candles with the ever so bland and monotonous LED candles.
Working in close collaboration with accomplished stylists and interior designers who have given major décor goals to our country, enables us to create designs, patterns and the splendid fusion of metals with glasses in our range to ensure that every product blends well with the Indian décor themes.Our ardent team of 350 members continuously strive to craft magnificent candles and home fragrances that will enrich your habitat and décor with elegant fragrances and transform your living spaces into a sensational experience.
Your search for the perfect candle is over.

Hand-Poured With Only the Finest Wax Blends

 We care for our customers and want them to have the best candle burning experience, this is why we used the finest quality wax blends paired with premium grade dye chips. The color of our candles will not fade with time, they carry color throughout from top to bottom and are not dip dyed unlike other low quality candles.
Fragrance is really important for us and we think that its important to our customers as well, olfactory senses evoke emotions after coming in contact with fragrances. We want to give our every customer a wonderful fragrance experience and our fragrance experts test all the fragrances before they're launched depending upon the scent throw and likeability. 

At Lighthaus we want to ensure that every candle that reaches our customer is of the best quality. We do a lot of testing to verify its quality including burning test via which we want to make sure that the flame is at a fine height, the candle contains a decent amount of wax pour, there are no color differences and the candle doesn't produce any smoke while burning. 

Each candle that reaches to our customers undergoes five levels of strict quality tests and if a single flaw is detected then it is rejected right at the moment. After the candles have passed all quality tests, our packaging experts pack each candle with precaution, warmth and love so that you receive them in the best condition.