Royal Scented Large Candle with Flowers - Oudh Aroma
Rs. 2,499.00
Rs. 2,999.00
Tax included.
SHIPPING AND DELIVERY

🚚 Express Delivery For Delhi/NCR : 1 Working Day
Delivery For Delhi/NCR : 3 - 4 Working Days
Delivery for Metro Cities : 5 - 7 Working Days
Delivery for Rest of India : 7 - 9 Working Days
RETURNS & EXCHANGE

We hope you will love everything you order from us, but if something isn't quite right, you have 15 days from the delivery date to return it to us.

Our return policy is extremely flexible and customer friendly.

A full refund will be issued to the customer on the following terms -

If a wrong/different product has been dispatched from our end.
If the product is received in a broken condition.

However, if the product doesn't fit into your desired expected decor and you wish to return the product, a shipping fee of Rs 200 will be deducted from the orders to arrange for your return pickup.

You can reach us at care@lighthousecandle.co or at +91 9899-09-09-34 / +91 9899-00-45-34 to initiate any returns.
CANDLE CARE

Trim the Wick: Trim the candle wick to 1/4 inch before each use to prevent excessive soot and uneven burning.
Burn Time: Allow candles to burn long enough for the entire surface to melt, ensuring an even burn and preventing tunneling.
Avoid Drafts: Keep candles away from drafts to prevent uneven burning and soot buildup.
Safety First: Never leave a burning candle unattended and place it on a heat-resistant surface.
Extinguish Properly: Use a snuffer or gently blow out the candle to avoid hot wax splatter.
Keep it Clean: Remove debris and trimmings from the wax pool to maintain a clean burn.
Store Candles Safely: Store candles in a cool, dry place away from sunlight to prevent color fading and sweating.
Be Mindful: Keep candles out of reach of children and pets.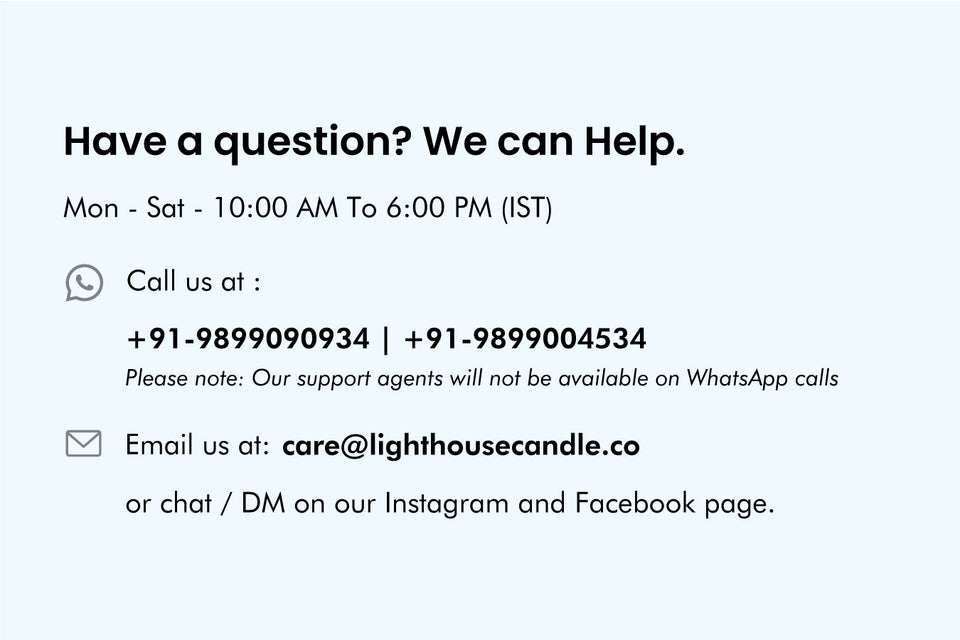 Product Video : 
Product Includes : 1 Gold Antique Luxury Candle with Infused Flowers in Royal Gift Box
Jar Candle Measures : 5.5 inches inches diameter and 3.5 inches height 
Wax Type : Natural Wax Blend
Introducing our exquisite Gold Crackled Mercury Bowl Candle, a stunning addition to your home decor that effortlessly combines elegance and ambiance. This luxurious candle is not just a source of illumination but a statement piece that adds a touch of opulence to any space.
Crafted with meticulous attention to detail, this candle features a captivating, textured exterior reminiscent of aged, crackled gold leaf. This unique design reflects the warm, flickering candlelight, creating a mesmerizing play of light and shadows, setting the mood for a cozy, intimate atmosphere.
Rose Oudh Aroma : Decadent woods & oriental notes awaken the ambiance with an intoxicating drizzle of golden amber. Fresh grains of sensual, warm oudh dominate this exotic fragrance. A touch of classic, amber and soft rose petals add some sweetness to this mysterious woody wonder aroma.