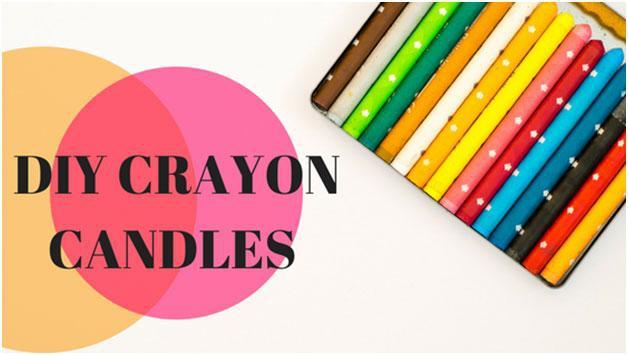 Bring Your Childhood Memories Back with a Twist: DIY Crayon Candles
There's this one thing, which we used to love as kids. They were our partners in crime when we shamelessly ruined our siblings' homework or father's important files and drew artistic paintings on walls. Do you recall them? Yes, we are talking about crayons, every kid has been obsessed with them. Watching the bright colors glide so smoothly was so satisfying but as we grew up, we left them in past. But who said crayons were only meant for coloring, relive your childhood memories or create some memories with your kids by making some fun crayon candles at your home. If you want to spend more time with your kids or want to participate in a group activity that keeps them engaged without missing out on the fun part then this could be a team activity for your little family:
Things You Need:
Crayons
Fragrance Oils / Essential Oils
Candle Wicks
Votive Glasses/ Shot Glasses
Popsicle Sticks for stirring
Disposable Cups
Step 1
The first step is you have to peel the paper off from all the crayons and break the desired colors into pieces.
Step 2
The next step is to fill a disposable cup with wax and microwave it for a minute. Stir it with a Popsicle stick and put it back in the microwave until its completely melted. Pour a thin layer of wax in glass votive holders and place the candlewicks in center, wait till they harden.
Step 3
Fill disposable cups with hard wax and top them with broken crayons, you can use one crayon for each color and add some fragrance oil. Microwave them for 2 minutes and let the crayon and wax liquefy completely, let the mixture cool for 30 seconds and then pour colored waxes in glass votive holders. The first layer will take around 20-30 min to dry, till then grab some snacks.
Step 4
Repeat the process until the glass votives are flooded with colored waxes, make sure to let the wax dry before you pour another layer. Your DIY crayon votive candles are ready to roll.