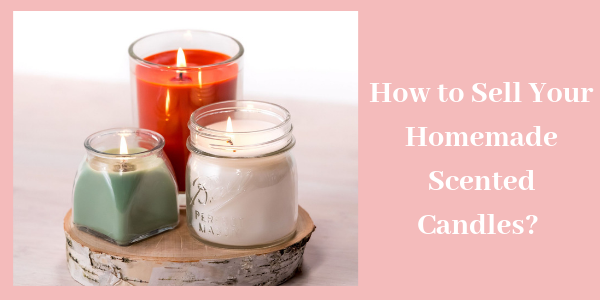 LIGHTHAUS : How to Sell Your Homemade Scented Candles? PART 2
In our previous blog, we taught you how to make amazing scented candles at home but the candle making business process doesn't end here. After you've successfully made your candles, wouldn't you like to aware people about them? So, here we will tell you about how to market your homemade scented candles:
Step 1 – Pricing
Deciding the price of any product is one of the most challenging tasks. Too high prices may push people away from buying scented candles and too low prices might not let you make any profit. So, here you have to play it smart. The best approach to decide the prices of your scented candles could be focused on two things, first the cost and second target market. Know your costs to make a profit and then plan accordingly around your target market to hit the right prices.
STEP 2 – Find your niche
After you've decided a decent price range for your fragrance candles, it's time to identify the niche of your candles. As in, what makes your candles unique and sets them apart from the competitors. Here's how you can determine your niche:
Unique fragrance combinations
Special packaging
Themes (like harry potter, birthdays, personalization) or quirky names and quotes for your candles
Charitable support for a good cause
In the end, your ultimate goal should be to sell aromatic candles that are so distinctive and unique that customers can't find them anywhere else.
Step 3 – Select a Name and Logo
Decide a unique name for your candles, you can search the internet for some ideas. Take inspiration from other candle makers but don't blatantly copy their name and logos. For example, Country Candles, Natural Candles, you can even use the first name then add a candle. If your name is Victoria then you can name your candle company like Victoria's Candles. Go with a vibrant color theme while choosing the colors for your logo, so that your customers can easily recognize your candles. Once you have a logo, you can use it to design labels for your candles and create business cards.
Step 4 – Book a Stall at Craft Fairs
Most towns and cities have local craft shows and markets where you can sell handmade goods. Explore many options before settling for one, for example even if the market doesn't have any candle sellers, you can still have your stall over there. Book a booth or stall, decorate it according to the theme of your products and have freebies or some special gifts for your customers.
Step 5 – Sell in Local Stores
There are a couple of options when you sell your products in local stores, the first one would be that store owners will buy your products at a reasonable rate, then resell it at their own prices. The second could be the store owners will take a commission on each unit that gets sold and the third one could be they will offer you a booth. But it might take a little more time to make the amount that you paid for the booth back with profit. Also, while you approach stores please have some samples with yourself and be polite.
Step 6 – Sell Online
By this we don't mean that launch your own website but, you can get your products listed on e-commerce websites that sell handcrafted goods or daily use goods, for example, Amazon, Etsy, etc.
Step 7 – Use the Power of Social Media
Market your product through social media, just set up your business accounts on most popular social media platforms like Instagram and Facebook. Start posting beautiful images and videos of your candles, you can also add some DIY and styling videos to make your page more appealing. Ask your friends to like and follow pages and you can also have some giveaways for gaining more followers and engagement on your page.
Pro Tip: Always share quality content, it means professionally taken pictures with good backgrounds.