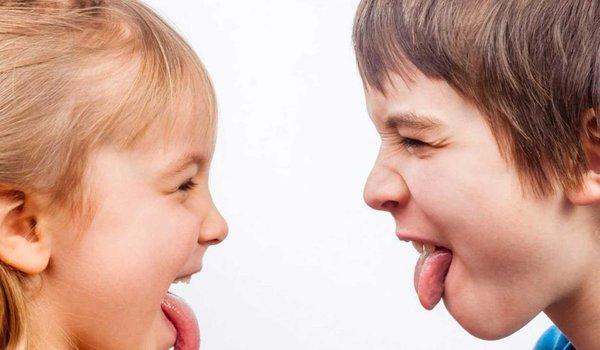 Lighthaus: If You Have Been Annoying Your Sister throughout the Year Then This Raksha Bandhan Calm the Equations between You Two
A relationship between brother and sister is sort of a love-hate relationship where you can't stand each other but would jump oceans if one landed up in trouble. Growing up with siblings is so fun, one moment they're on your nerves and the other you are in awe of how cute your younger sister looks while sleeping (as you think of some evil ways to ruin her perfect sleep). From silly fights over remote control in childhood to wiping the tears off after a teenage break up (when you thought your first love was your last) and secretly opening the door when one among you comes home drunk at midnight after a wild party, this is all what sums up a relationship between brother and sister no matter how much they annoy each other but the love is unconditional.
As we grow up we get busy in the city chaos, some of us move to other cities or countries for work or higher education and the home is left with empty spaces to cherish. But our festivals and culture are the ones that keep us tied to each other. If you have been getting on your sister's nerves this year then this Raksha Bandhan take out some time to thank her for being your support system. Here are some gifting ideas that will surely help you in calming the equations:
1. Shopping Vouchers
I hate shopping said no woman ever, well this applies to your sister as well. Instead of going out and wasting your precious time, efforts on finding the perfect outfit, makeup and accessories (that your sister will surely dunk) why not play smart and give her shopping vouchers loaded with enough money.
2. Grape Stomping
If your sister is a fan of Sex and The City, we assure you that she loves wine. Some brothers shy away from doing bottoms up with their sisters and if you're not one of them then grape stomping will turn out to be the perfect team activity for you. You can take along your other siblings as well as the vineyard if you want and enjoy stomping grapes while sipping some wine. It sounds so exotic, doesn't it?
3. A Fine Dine Restaurant
Are you tired of hearing your sister crying over her shittiest ex and being anti-social while watching psychopathic movies and eating truckloads of ice cream? Bro, we feel you! It's high time that you have a one on one conversation with your sister and plan a surprise by arranging a lavish dinner at a fine dining restaurant. You can ask the staff to do the pre decorations with her favorite flowers, candles and don't forget to order her favorite food. She will love it and this will teach her how she should be treated.
4. Weekend Getaway
Are you blessed with a sister who is a travel freak and nature lover? Gone are the days when Rakhi gifts were bound to be envelopes with cash or dairy milk celebration pack. Give your sister a gift that she will cherish for her lifetime, a road trip to her favorite hill station, night camping with a bonfire and country songs or that trek she has been drooling over since months but couldn't plan.
5. A Spa Session at Home
According to us, there's no woman or girl who will turn you down if you are offering her an opportunity to get pampered. If she is a workaholic and barely takes out time for herself then set up a spa therapy session for her at the ease of your home. Just turn off the lights and fill the space with scented candles, flowers you can opt for midnight jasmine scented candles as they're widely used in professional spa therapy centers. Don't forget to book an appointment with a professional spa therapist who won't mind coming to your home.
If you're still wondering about what to gift your sister this Raksha Bandhan then we have something that will help you. Our exclusive range of Raksha Bandhan Collection containing finely crafted products exhibiting warmth and love to cherish your sister. Visit www.lighthauscandle.com for more