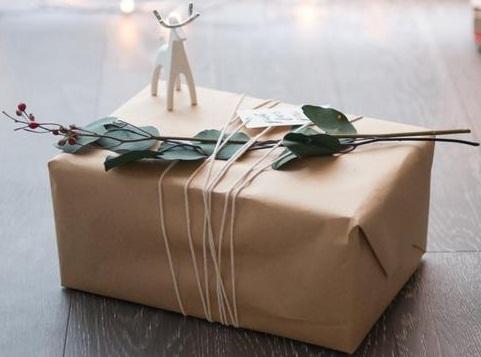 The Gift of "Memories"
Valentine's Day Gifts, 7 Mistakes You Shouldn't Be Making:
V For Valentine's Day…
 The Romance hued story trends somewhat like this… Not a long time back, most women wouldn't stop worrying and be anxious on whether or not their husbands/ boyfriends would remember their birthdays, anniversaries or for that matter, Valentine's Day!
In the midst of the coming Valentine Fever and evergreen romantic high, the story has strummed its Guitar strings on a different note as they say Change is the only constant that stays so as a matter of fact, logically men simply aren't able letting Valentine's Day slip away from their minds.
In this Jet - Set Tech Savvy Digital age where we all eat, breathe and live technology it's no surprise that we and our loved ones will receive torrents of reminder mails persuading Men and Women alike everyday reminding that they can grab exclusive novelties and gifting articles for their loved ones, beau, bae (who will breathe fire akin to an angry dragon, if you somehow fail to get them a gift!).
This goes by without saying that you won't possibly step in the shoes of a spoilsport by keeping in mind a few things you shouldn't be doing this time around on Valentine's Day because by the end of this Article, you should just be knowing better… for you are Awesome!
Jewellery
 To err is to human and to Forgive Valentine, jokes apart, the initial mistake many make when purchasing valentine's themed jewelry, is that they time and again cherry – pick some piece of jewellery fashioned in the shape of a heart.
But don't you worry Sir as your loved one might just have plenty of heart shaped jewelry stashed up her Girlie wardrobe. So what are you waiting for? Be a Man (Puns apart, we aren't saying that you aren't one though!) lay your hands on something that relates to the sheer essence of your relationship and sweep her away .
Flowers and chocolate… Oh No, Not again!
 The 'Female Gaze' for a fresh change might just be fascinating, you see! But then again, Women have literally grown tired of that typical box of neatly tucked chocolates flung open along with a bouquet of dozen red roses. They know it's an easy choice for men and that there really isn't much thought behind the gift except 'let's get this over with.'
Membership to a fitness center:
 What's so great with this? All that you are trying to say is, your lover is FAT and needs to put his/her wait down! Not smart enough as a gift, especially for the great occasion as VALENTINES DAY! There is no harm with wanting to make sure that both you and your counterpart are physically fit, but Valentine's Day is for treasuring the one you have, not for bashing them with their insecurities or imperfections.
 Super Extravagant Gifts
 Don't hand over some crazy expensive or elaborate gift. It's overwhelming and so unnecessary. Stick to something simple or something thoughtful instead. Over-the-top gifts don't seem genuine.
His/Her Stuff
 No. Nope. No way. Stop. Do not get his or her robes. Don't get matching sweatshirts. Don't get those t-shirts that say "I'm with him" and "I'm with her."
Gifts That Are Really For You
 Like novelty gifts, buying sexy lingerie for yourself is like a gift bonus. This gift is really for you when you think about it. Sure, your partner gets to see you looking hot, but that's it.
NOTHING AT ALL!
 This is simply not taken. Do the exact opposite of what Nike wants, and just do not do it. If you love and respect your man/woman then you need some time to do something special for them on this very special day.
 If you really wish to add that special spark to your fancy occasion then you can plan on getting some really special Valentine's Day candles and Gift sets to surprise your partner.
The Candles can work wonders in setting the right mood for you and your beloved, so that you can woo and speak your heart out.
Indulge in an expansive range of Romantic scented candles by Lighthaus and let the smell of romance in the air, inevitably triple at   https://www.lighthauscandle.com/collections/candles-for-romance