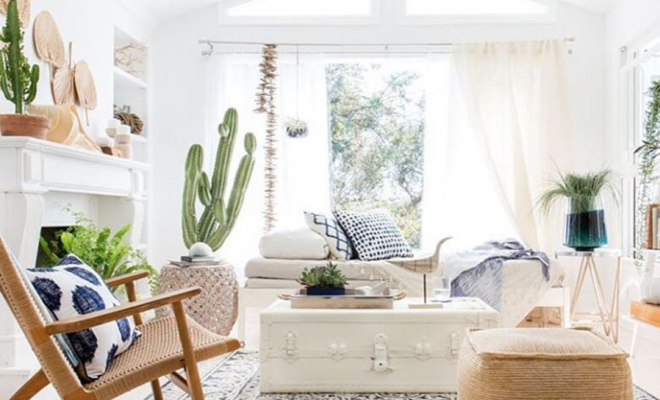 Lighthaus : 5 Tips to Keep Your Home Guest Ready
Unless you're living in a hostel or as a paying guest with your friends, you would want others to leave your home with an unpleasant experience. A home is like a happy heaven for everyone, it's the place where you hang out with your people, do things that you all love and indulge in something that brings joy to everyone. This is why it's important to give others an environment that you would want to experience at someone else's home.  The biggest task is to keep your home clean and de-cluttered all the time because you have no idea, when and who might show up at your place. If you have been struggling to keep everything in your home then here are some quick tips that will help you in keeping your home guest ready:
First Impressions are Important
Choose to work extra on the areas that your guests will see and use right after entering the home. It could be the living room, dining room or entryways and hallways and also the washrooms close to those areas. Make sure that you have a doormat on the entrance, remove extra things if you have a small space so that there is enough room to easily walk around. Also, make sure that the washrooms are equipped with clean towels, tissue papers, and hand wash. 
Choose the Right Lighting
Lighting plays a vital role when it comes to highlighting the best spaces of your home during both day and night. Opt for translucent or light-colored curtains that allow light to pass through them, or you could just remove the curtains during daytime to invite more natural light. For the night time opt for warm ambient lighting, white lights or LED's don't well work when it comes to darker spaces. If you don't want to change the whole lighting then you can settle for some scented candles, the warm luminescent glow of candlelight will not only create a better ambiance but will make you and the entire space more photogenic while adding an amazing fragrance.
Let Junk Drawers Be Your Savior
We all have that junk drawer or cupboard in our homes whose sole purpose is to accumulate all the junk. Just in case if you don't have a dedicated space to store junk, you can pick any or use the empty spaces of your storage bed, couch or other storage drawers. So, whenever you are short on time, you can just take all the extra things and stuff them in the storage space. This is just a quick idea, don't make a habit of storing junk.
Good Scents Attract Good Vibes
According to studies and researches, a home that smells fresh and good will automatically appear fresher and cleaner than any other home. Our senses are connected and no matter if a home looks beautiful as hell but if there is a bad odor it ruins the whole experience and leaves a bad impression. Electric air fresheners might appear good but they can be disastrous if you forget to switch them off. Scented candles could be your savior in this domain, opt for clean and fresh fragrance like gardenia or ocean breeze that will freshen up everyone's mood. If you don't want to add scented candles then you can opt for reed diffusers, you can place them anywhere from the living room, bedroom to bathrooms. Just keep flipping the reed sticks on time and you will be left with a scented sanctuary.
Rearrange Things
Ditch the basic way you put together your furniture and other home décor accessories, try to shift them here and there. Let's suppose that your space is much cluttered with too many accent furniture and other home décor accessories, it's better to shift the extra ones in other spaces to make space look bigger. If you have been placing your sofa and coffee table in the middle of the room then try placing them in right or left corners. The whole idea is to rearrange everything so that the final outcome comes out to be fresh, different and better.    
If you are not being able to find the right scented candles or reed diffusers that will complement the type of ambiance you want to create in your home, then Lighthaus Candles has the right scented candles and reed diffusers in an extensive range of fragrances for you, shop at https://www.lighthauscandle.com/