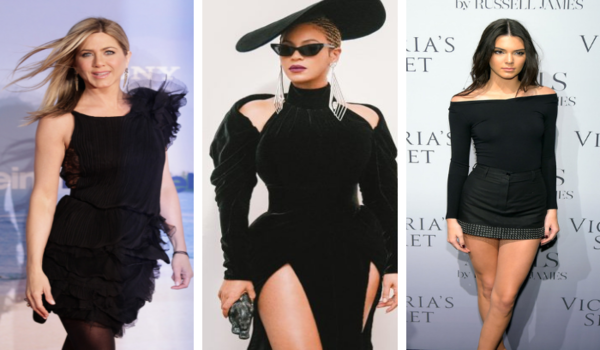 Lighthaus : Your Favorite Hollywood Celebrities Are Obsessed With Scented Candles, Find Out Why?
We all have spent a lot of cash to look like our favorite celebrities, whether it's that dress and shoes that they wore or the handbag they carried at the Met Gala, Cannes Film Festival, or to a party and wedding. Some of us are curious to know what type of home the celebs live in and want to style our home the same way. But did anyone ever tell you, how the celebrities' home smell like? Probably not, just like them, their home does not only look super chic but it also smells like luxury. Their home fragrances are handpicked and chosen with a purpose by them, a lot of them prefer luxurious scented candles and the candles are surely worth the price.
So here's a list of Celebrities who are obsessed with scented candles, find out which candles they love:
1. Beyonce
According to the InStyle Magazine, Beyonce stated "Vanilla, warm and sweet. I have a lot of Diptyque candles around the house. Even when I'm away, I have someone burn them. I like having the scent in my pillows." And her favorite scented candle is Diptyque Vanille Candle.
2. Selena Gomez
In an interview with InTo the Gloss, Selena quoted "Before I lived in my own house, I'd have a bunch of candles for my room in my parents' house, and they would last forever. But now that I have this whole house, every room must have a scent! And I want them to be lit every night because it just feels so good — I'll light them in the piano room where we always have jam sessions or even during the daytime when I'm doing my makeup. My favorite scents are Voluspa Mokara and Voluspa Saijo Persimmon, neither of them is too expensive. I was into Le Labo for a while, but only in my room, because they're expensive. I'll save that for my tour bus now."
3. Kylie Jenner
We know how obsessed Kylie Jenner is with Kylie Cosmetics but did you know? She has a thing for scented candles too, as she told the people magazine that "I love candles that smell like the holidays" and loves Le Labo Cade 26 Candle is her favorite.
4. Blake Lively
In an interview with Marie Claire, Blake Lively quoted ""These Le Labo Santal 26 candles are my favorite candles because you can personalize the labels, so they make good gifts."
5. Jennifer Aniston
Popular as Rachel from Friends, Jennifer Aniston loves Byredo's Burning Rose Scent and she told the People magazine that she has these scented candles all over her house and inside her movie trailers, when she's on set. The candles remind them of her home.
6. Meghan Markle
When Meghan Markle was not The Duchess of Sussex, and while she had an active Instagram account, fig-leaf scented candles were spotted in a picture of her home that she posted on her Instagram feed. Later on, in an interview with InStyle magazine, she confirmed that she burned these candles during and before the royal wedding. She is obsessed with Figuier by Diptyque.
7. Johnny Depp
According to Show Biz Spy, Johnny Depp loves candles with the aroma of spice and lavender. His love for scented candles was discovered while he was shooting for The Tourist, as he burned scented candles constantly in his trailer, that cost him $100 dollars a day.
8. Ellen DeGeneres
Who doesn't love The Ellen Show? According to Elle Décor, Elle DeGeneres stated: "My favorite is Petite Cherie, a lovely aroma that I use in my home and office." Now we know why she's always in a good mood with a good sense of humor.
9. Taylor Swift
While Taylor was doing her 73rd Questions video for Vogue, people not only got a chance to look into her extravagant Beverly Hills home but it was also discovered that her favorite scented candle is Byredo's Tree House Scented Candle. As she later confirmed that she is attracted to masculine and earthy blends as the candle smells like a blend of cedarwood and leather along with subtle notes of bamboo, hay, and pimento.
10. Sarah Jessica Parker
Sarah is pretty famous for her character as Carrie Bradshaw in Sex and The City. Even in the movie, you can see scented candles burning around Carrie, but who knew Sarah loved scented candles in real life too. She stated to the InStyle magazine that
"There's nothing better than a blue Rigaud candle."
 11. Kendall Jenner
Elder to Kylie and younger to Kim Kardashian, Kendal is one among the leading models across the globe and she is also a Victoria's Secret Angel. According to US weekly, she stated
"When I know I need a 'me' day, I'll take a long, hot bath with my favorite Byredo candle burning" and her favorite is Byredo Bibliothèque Candle.
So, what are you waiting for? Make your living spaces smell like your favorite celebrity's home, wedding, office or powder room. If you're looking for some luxuriously scented candles, then Lighthaus Candle has a beautiful range of premium scented candles for you, order them online at www.lighthauscandle.com to get them delivered at your doorsteps.