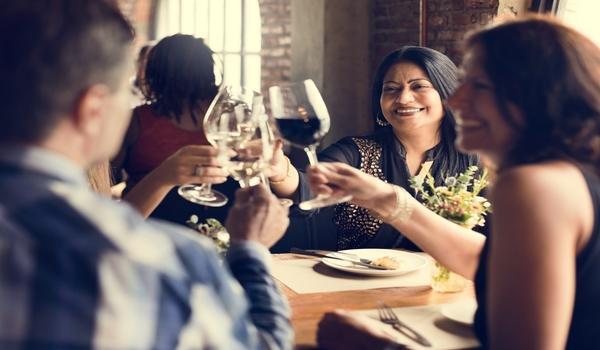 Lighthaus : Why A Pre-Diwali Party Should Be On Your Bucket List and How To Be A Pro At It
We bet the whole world gets to know when the festive season hits India, probably the time when all that glitters is perceived to spread festive vibes. Everyone's super excited about Diwali because people get a break from hectic schedules, partially shift goals from responsibilities to little joys of life, like decorating home, spending time with family and friends, meeting people whom you haven't seen since a long time. Sometimes, we are not able to meet our colleagues, friends or loved ones on this festival, because it is a festival that is celebrated on one's own home and people who work or study outside of their hometowns have to leave. During teenage or college days, the idea of a perfect Diwali party was restricted to enough alcohol and food to kill the night along with great music and cards. But with age, we discover that spending quality time with our loved ones is more important than killing the nights away. If you have been restricting yourself from the good times then we suggest you organize a pre-Diwali party at your home or just anywhere, wondering how? Here's a quick checklist to help you:
Set a Budget
We all get carried away while shopping, a little of this, a little of that and then you've exceeded your credit card limit hits you right in the face. Just set a budget for yourself before diving right into debt, or maybe you can ask the people involved to pitch in or you can keep it like everyone brings what they want to drink policy because here's where all the money goes.
Guest List – Because You Don't Accidentally Want To Run into Someone You Would Rather Kill
This is where we all go wrong, everyone has ended up in an awkward situation where you forgot to invite someone and they are clueless about hearing how much fun the last night actually was. So, it's better to make a guest list and hit the invite button right away.
Create a Warm and Welcoming Ambiance
Don't go over the top with decor for a pre-Diwali party, keep some aces for the final day as well. So, rather than going all flowers and glitter, keep it very simple and casual. Pay more attention to the overall ambiance that makes everyone feel like home and complements long conversations after doing the bottoms up, even BT's (bad trip). Light up some candles in corners, on tables, and around sitting area, you can opt for scented ones to put everyone at ease or for covering up the alcohol smell.
Menu and Music – The Most Important M's of Life
Forget chips and fries, keep the menu simple but classic. Deciding a menu is like deciding a lipstick shade when you already have most colors but other colors are always welcomed. Try to keep a balance, if you have some pals who are vegetarians or teetotalers then it's better to have some options that cater to everyone. You can have mocktails and cocktails, hard liquor or chai, ditch pizzas, pasta and burgers for god's sake and go for chicken or paneer tikka's along with some other lip-smacking Indian snacks. If you have a good internet connection, then you don't have to worry about the music, everyone could be a DJ. Just keep the speakers handy.
Crazy Games to Keep Everyone Entertained
Cards are too mainstream, plan something interesting. You can go for Never Have I Ever Game, it's a verbal game, sit in a circle and then the first player tells something that they have never done before and adds "Never Have I Ever" before telling, for example, "Never Have I Ever" cheated during exams, and then anyone among the players who have cheated in their exams must drink. It's an exciting game and you can also add some dirty questions for fun.